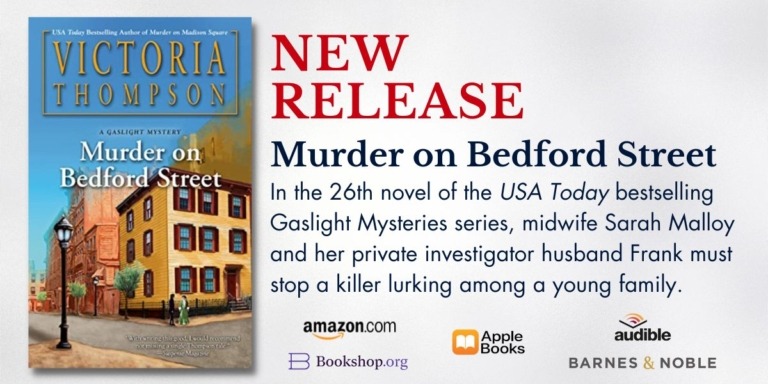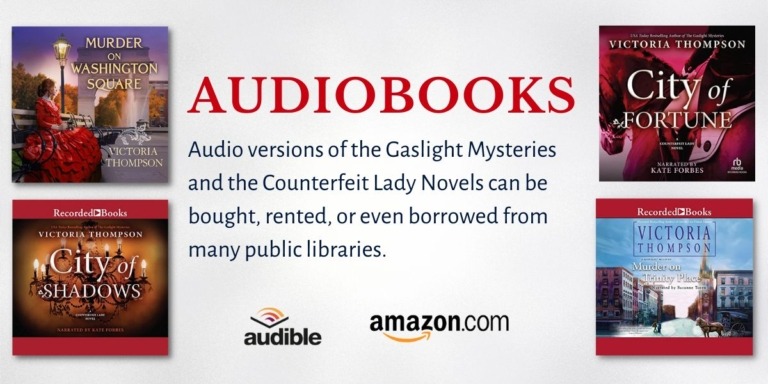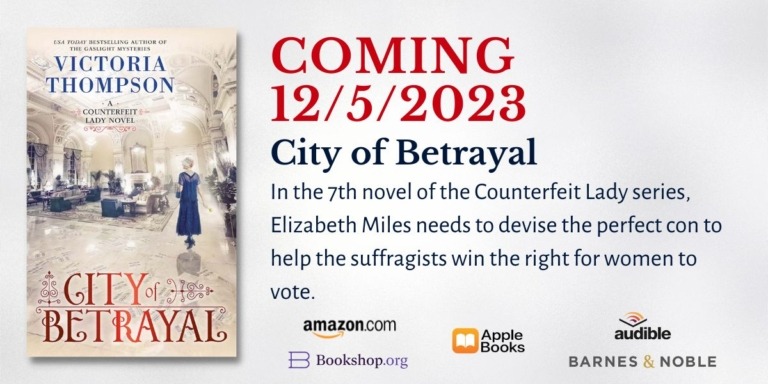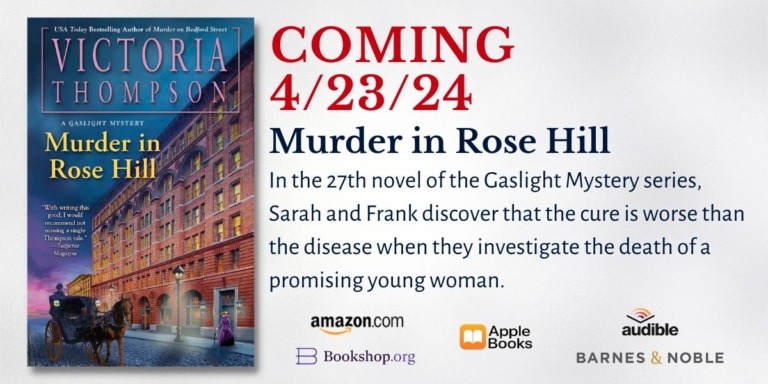 BOOKS BY VICTORIA THOMPSON
Counterfeit Lady Novels: She comes from a family of conmen; but after finding her way into New York City's gilded mansions, Elizabeth Miles discovers that high society is the biggest con of all … Still, her 'special skills' are every bit as useful in settling scores and finding justice when the stakes are at their highest!

Gaslight Mysteries: As a midwife in  turn-of-the-century New York City, former socialite Sarah Brandt has seen suffering and joy, and poverty, birth and death – and murder! But regardless of the victim's status, unlikely partners Sarah and Detective Sergeant Frank Malloy will stop at nothing to bring the killer to justice.